Back to top
Summit Idealease CARES about St. Jude Children's Research Hospital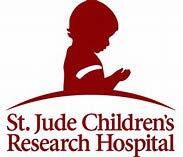 Summit Idealease, an affiliate of Idealease, Inc., North America's premier full-service commercial truck leasing, rental and maintenance company, has dedicated the month of November to its Summit "Shaves" Lives fundraiser for St. Jude Children's Research Hospital.
During November, 30 Summit Idealease employees went "shaveless" to raise a goal of $5,000 for St. Jude on behalf of Team #25 Lauren, which honors the memory of 15-year-old Lauren Moody who was diagnosed with osteosarcoma, treated at St. Jude, and sadly passed away in 2015. Cal Alexander, Vice President of Lease & Rental for Summit Idealease, says "Lauren was a close friend of my daughter Kallie who honors her friend by participating in runs and fundraisers throughout the year. Our Summit Idealease employees, Terry Kletting and Charles Phillips, organized the "shaveless" event to support Team #25 Lauren." Team #25 Lauren has raised more than $3,400 so far.
St. Jude treats childhood cancer for kids around the world regardless of their ability to pay. When a child is treated at St. Jude, neither the patient nor their family is responsible for any cost of treatment, transportation, hotel stays, or feeding the patient's family away from home during treatment. Cal notes, "every dime that is not covered by insurance is funded by public donations, which accounts for about 75% of the funding St. Jude requires, or about $2.8 million a day to operate. Generous donors play a major role. Thanks to the extraordinary work of St Jude, the survival rate for the most common type of childhood cancer, acute lymphoblastic leukemia, has increased from just 4% in 1962 to 94% today. During that time, the overall survival for childhood cancers has improved from 20% to 80%."
Those interested in sponsoring a member of the Summit Idealease Team for the Summit "Shaves" Lives program can donate here. 100% of the donations will be donated directly to the hospital on behalf of Team #25 Lauren.
The Idealease CARES program embodies our commitment to community involvement and support of charitable causes--and it's an important part of the Idealease tradition of promoting Stability in the communities where we do business.