Back to top
Doug Harvey Receives Prestigious Lieutenant-Governor's Award for Outstanding Contribution to the Community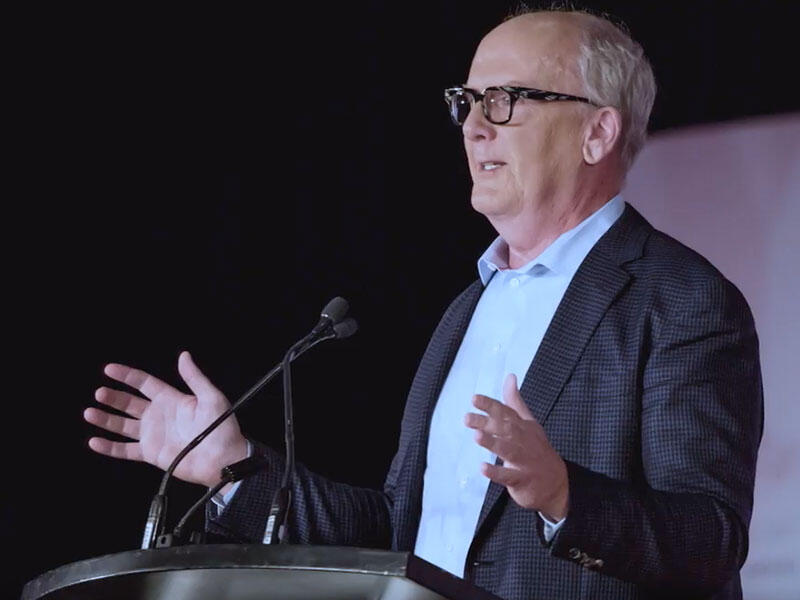 The Manitoba Chambers of Commerce presented the 2019 Lieutenant-Governor's Award for Outstanding Contribution to the Community by an Individual to Doug Harvey, CEO of Maxim Idealease / Maxim Truck & Trailer. Harvey received the award at the 36th Manitoba Business Award Gala on October 25, 2019. The prestigious award honors Harvey's long history of supporting many charities, community organizations, the arts, amateur sports and health-related causes as well as his investment in the community.
A successful entrepreneur, Harvey founded his truck and trailer company in 1981 and has grown the company to 18 locations from Montreal to Vancouver. Harvey has been particularly committed to the CancerCare Manitoba Foundation where he has served on its Board of Directors for 14 years, as Chair for four years, and led the organization's capital campaign planning committee. "We know that one out of every two Canadians will have a cancer diagnosis at some time in their lives, and I had mine in 2015," says Harvey. "The work of CancerCare won me over years before my own cancer diagnosis because of its focus on research and treatment here in Manitoba."
Harvey's belief in building strong communities has led to his involvement on many Boards and industry committees including: Business Council of Manitoba, The Mazergroup, CentreVenture Development Corporation, Western Canada Aviation Museum Capital Campaign, and the advisory board of Yes! Winnipeg. Harvey was named Outstanding Philanthropist in 2015 by the Association of Fundraising Professionals of Manitoba for his support of CancerCare Manitoba Foundation, the Canadian Museum for Human Rights, and Assiniboine Park Conservancy.
Harvey dedicates a portion of Maxim Truck & Trailer's profits each year to charitable giving and encourages his 600 employees to support community causes that are important to them. In 2019, Maxim had a team of 68 walkers and volunteers who raised $230,024 for CancerCare Manitoba Foundation's Challenge for Life event. The company has raised more than $1.5 Million since the event's inception in 2008. Among annual significant community support events is a Maxim pancake breakfast every December that raised more than $27,000 this year for the Christmas Cheer Board; the company also donates a truck for them to use during the holiday season as well.
"Doug Harvey has always demonstrated the importance of supporting the communities where Maxim Truck and Trailer and Maxim Idealease does business," says Dan Murphy, CEO and president of Idealease, Inc. "He not only lives the Idealease core value of Stability through his personal actions but he also encourages his employees to contribute in their communities—and he supports their efforts. We are extremely proud of Doug as a leader in our industry and for this well-deserved recognition."
The Idealease CARES initiative embodies Idealease's commitment to community involvement and support of charitable causes--and it's an important part of the Idealease tradition of promoting Stability in the communities where we do business.
For more information about the 2019 Lieutenant-Governor's Award to Doug Harvey, please click here.