Back to top
Women's History (in Trucking) Month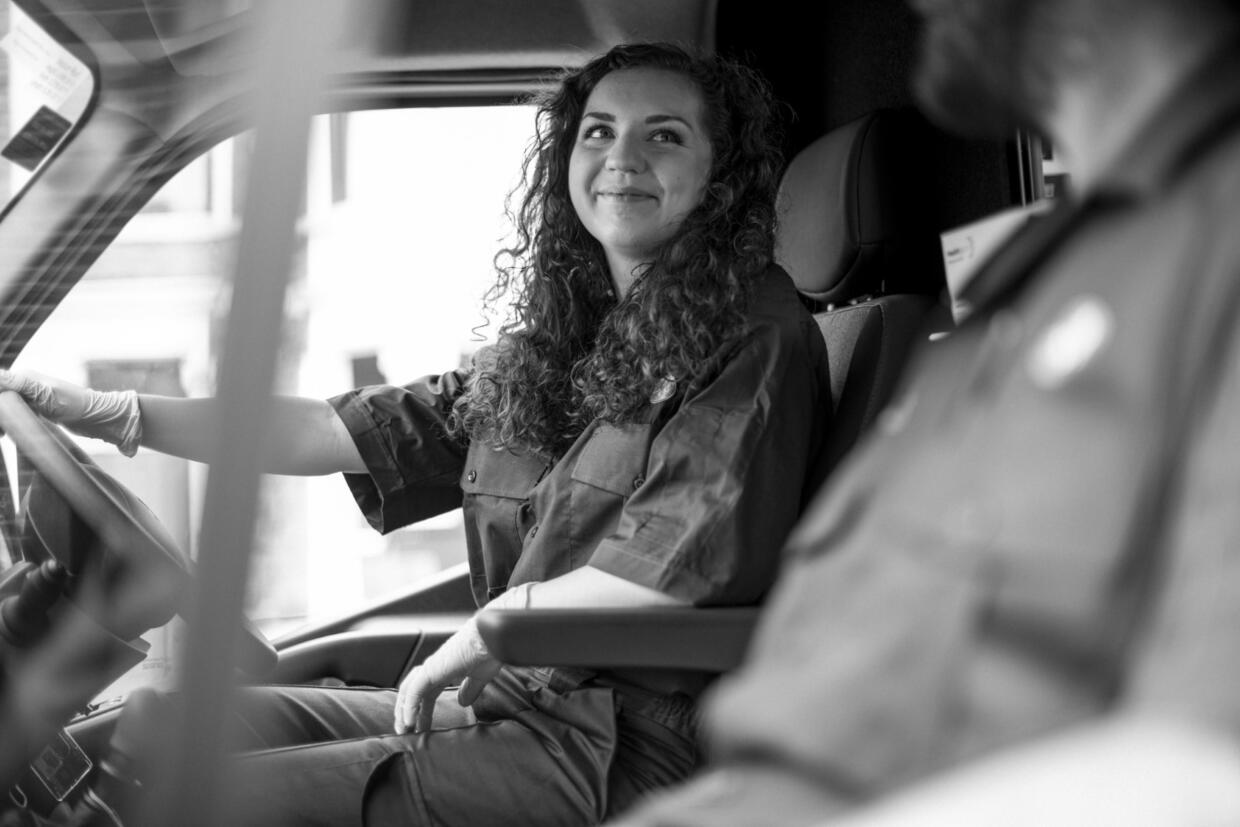 The Road is Long
March is Women's History Month in the United States and to celebrate, Idealease is proud to share powerful data and facts, as well as spotlight just a few of the significant achievements which demonstrate how women have been an important part of our heavy-hauling industry—even before it was an industry.
 Let's start by taking a look at where we are today.
The Data of Women in Trucking
It's well known that truck driving is the most commonly held job in the country, but according to the Promoting Women in Trucking Workforce Act introduced in the Senate in 2019, women are 47% of the total workforce in the U.S, but make up just 6.6% of drivers and only 12.5% of all trucking industry workers.
Bringing more women into commercial trucking is important for a number of big reasons.
 It's no secret that driving as a profession is male-dominated and it's an issue more and more companies are currently working to improve, because making jobs accessible to women isn't just the right thing to do, it's smart business. Over the past few years, we've seen the driver shortage grow significantly and it now has the potential to reach a six-figure deficit by 2024—the industry needs a bigger pool of job prospects, yesterday and women are ready and able.
Secondly, women are equally talented truckers who are actually safer than their male counterparts—by a lot. Guys have a significantly higher chance of being convicted of reckless driving (88%), not using a seatbelt (78%), traffic signal violations (73%), and even speeding (70%) than the gals do. And, these numbers are achieved without controls, instrumentation, and seating specifically designed to accommodate women behind the wheel. They're working at a disadvantage and succeeding regardless.
 Finally, while women own less than 10% of all trucking companies, they boast a higher annual average revenue over male-owned firms by a 27.4% margin. That's a significant, positive difference to any company's bottom line. In the last decade, women's roles in trucking sales, logistics, and senior management have all increased and these numbers indicate that's very likely to have a positive effect on all fronts.
Capability, safety, and profitability—Women load it, bring it, and drop it off on schedule. And they have since the beginning.
Building the Interstate Highway System in the 1950s and 60s really started trucking as we know it, but way before semis and box trucks, there were carts and wagons hauling heavy loads (the oldest known wheel and axle dates to more than 5,000 years old). Cargo has been on the move for a very long time and women have always taken their place in the driver's seat.
The History of Women in Trucking
When horsepower was a literal term and stagecoaches ran freight out West, Mary Fields grabbed the reins, paving the way for not only women drivers but for African-Americans as well. "Stagecoach Mary" was born into slavery and, at over 60 years-old, was the second woman hired by the U.S. Postal Service. She gained fame for her dependability over difficult terrain, and carrying a small arsenal wherever she went—and knowing how to use it. 
In 1920, Luella Bates was the first woman to be issued a commercial driving license after spending two years working for the Four Wheel Drive Auto Company during World War I. She was promoted from making parts to full-time driver and gained fame during her three trans-continental tours of the States. Luella was a first-class spokesperson, driver, and an expert mechanic who demonstrated how women were equally capable.
More recently, Adriesue "Bitsy" Gomez founded the Coalition of Women Truck Drivers in the 1970s to help fight hiring discrimination and widespread sexual harassment. The organization pushed for inclusive recruitment campaigns and Equal Employment Opportunity Commission guidelines. Bitsy's legacy is carried on today by organizations like Women in Trucking, WTS, and REAL Women in Trucking.
For more history and background on Luella, Bitsy, and other trailblazing women in trucking, here's an excellent article to read.
From Everyone at Idealease…
Happy Women's History month to all the amazing women who love, support, and dedicate themselves to our industry. Whether you're at Idealease corporate, at an Idealease location, or rolling down the road—thank you for all you do!