Back to top
What to Expect When You're Expecting a New Administration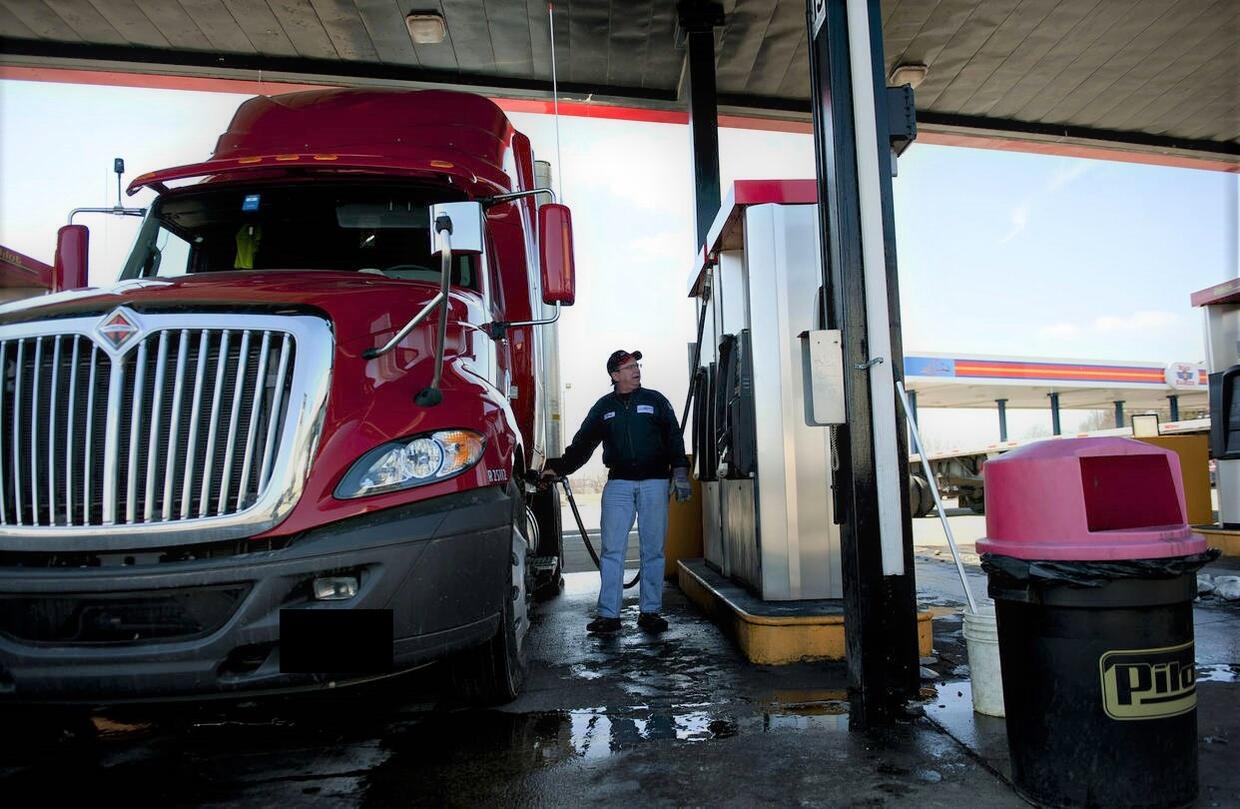 Inauguration Nation
Joe Biden has just been inaugurated as the 46th President of the United States and as he assumes his office, he brings a whole new administration and a Democratically controlled Congress with him. There's bound to be some significant changes coming, but what?
In the context of our industry, Idealease has been looking for some indication as to where new leadership at the Federal level will take us in the next few years. Across a number of sources and platforms, a few key issues where we can likely expect an impact on the commercial trucking industry pop-up regularly.
While we can't know for certain what changes will be enacted, here's what we're keeping our eye on...
Lay of the Land
On the campaign trail, Biden's platform included promises on some issues that—if they come to bear—will definitely affect our industry.
First, regarding the COVID-19 pandemic, the new President has said that frontline workers will be prioritized to qualify for access to PPE, COVID-19 testing, as well as hazard pay for putting themselves at risk while working during the global pandemic. This builds on current guidelines from the Centers for Disease Control that has already said truckers have been moved to the third-level priority to receive the COVID-19 vaccine, along with other essential transportation and logistics professionals.
Second, climate policy. California is already requiring all medium and heavy-duty trucks sold in the state to be a zero emissions vehicle by 2045, and 15 other states will do the same by 2050. Biden has said he wants to make 2050 the goal nationwide as part of re-joining the Paris Climate Accords, which he did on his first day in office. While we'll need to see how regulators and the industry respond to the mandate if it gets off the ground, OEMs are taking this issue seriously and are preparing for a future with an increasing focus on the greater use of alternative energy.
Last, Biden has talked about his desire to create millions of jobs shoring up the country's aging infrastructure—from the electrical grid, to rural broadband and of course, bridges and roadways. With one out of every five miles of U.S. highways considered to be in poor condition, a mandate to repair them would certainly improve the safety and working conditions for our drivers. The question is, where will the money come from?
Former Mayor of South Bend, Indiana, Pete Buttigieg has been tapped to run the Department of Transportation and has proposed a $1 trillion plan that proposes a vehicle miles tax (VMT) to replace the fuel tax. Add to it proposed reforms on the capital gains tax, repealing tax cuts enacted under former President Trump, and closing real estate loopholes and you can bet this will be a matter of great debate.
Buckle Up but Don't Sweat It
Much like the new year, the changing of a government  gives us an opportunity to take stock of where we've come from and check the road ahead to see where we are going. Changes are always a given and we'd all like to be able to predict exactly what's going to happen—not only for our business but for ourselves as well, so much remains to be seen.
Idealease is happy to be on this ride with you and we look forward to bringing you timely and relevant updates about the state of our industry, our business, and our people. We've got your back and we look forward with optimism to whatever comes our way.
Happy New Year from everyone at Idealease!