Back to top
The Persistence of Parking Problems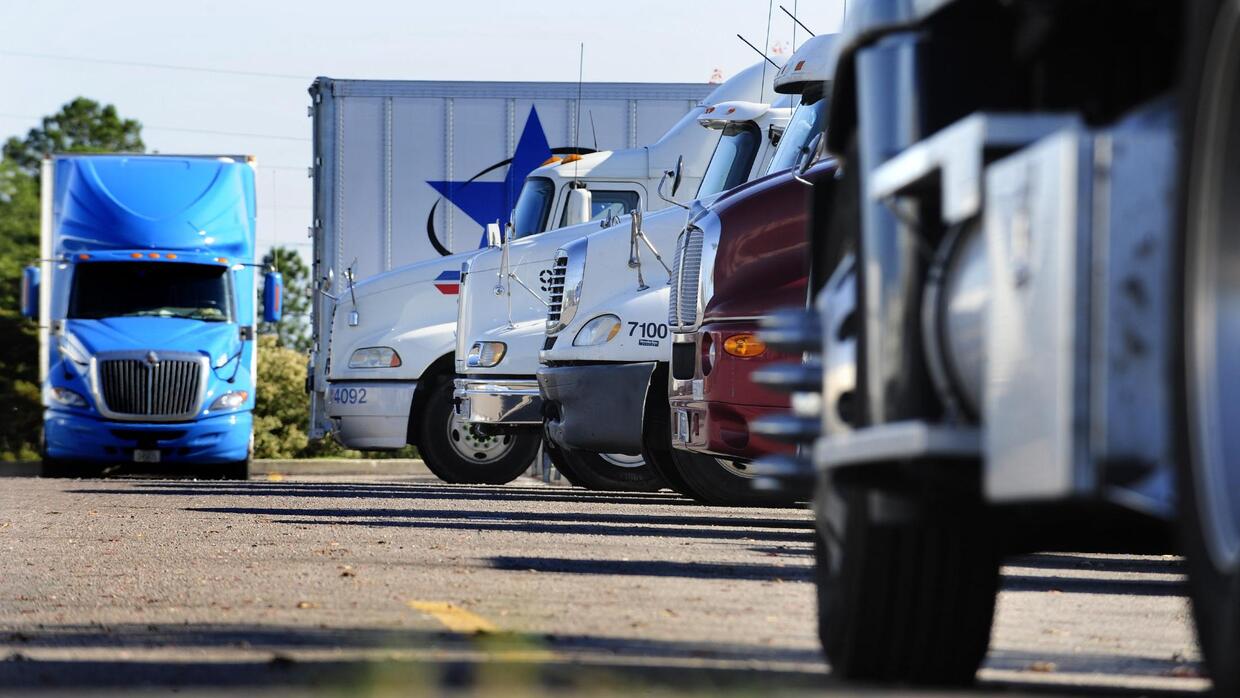 Too Little Lots
There has been a shortage of available parking for trucks and their exhausted drivers for more than a decade now. Limited space means drivers may be forced to get creative to settle down and get some rest before their hours-of-service run out.
To avoid this, some truckers knock off early so they can grab a spot before everyone else—but that strategy can come at a financial cost to the driver, sometimes adding up to more than $4,600 annually (U.S.). Our industry's essential workers are being forced into a difficult position of choosing between potential consequences to their safety or their paycheck. Or, they may get stuck with both.
The infrastructure that is needed to support the front lines of a booming industry simply hasn't been built. But help is coming, right? Unfortunately, probably not in the near future.
 
Big Issue, Small Solution
The Canadian province of Ontario, which has lost over 1,000 parking spaces in the last few years, has made a little bit of progress by committing to build new rest areas that add up to 250 new parking spots. But time is an issue, as these new spots are part of a project that runs into 2025 and will still come up well short of the amount of spaces needed.
In the United States, the outlook is even less optimistic. Legislation has been introduced to provide funding to help relieve the parking problem on multiple occasions (2020 and 2021) but has failed to gain bipartisan approval, or even move out of subcommittee review. Also, bills that are introduced in the House of Representatives can differ greatly from bills introduced in the Senate, meaning the amount of funding can vary significantly from one proposal to the next.
Parking that's available in lots owned by private companies operating truck stops isn't necessarily getting better either—despite demand. The National Association of Truck Stop Operators (NATSO) has been proposing creative solutions such as tax incentives or land acquisition and maintenance assistance to help offset the costs for private lot owners, but so far, these proposals have been met with little success. Furthermore, many "big box" stores have stopped letting trucks park in their lots overnight due to complaints of some truckers leaving a mess behind them, sadly removing the opportunity for the more conscientious majority.
Adding to the challenge drivers face to successfully locate parking spots, most use multiple applications on their phones to help with the search, but the different apps don't share real-time databases with each other and information can often be conflicting or simply inaccurate.
 
Keep On Keepin' On
At this point, it appears that drivers will continue to be left to their own devices and will need to improvise parking solutions on a day-by-day basis. While the shortage of available spaces is a well-known issue, there appear to be many conflicting ideas for meaningful improvement and no set timetable as to when any progress will be made.
As always, to keep your team safely moving forward, Idealease will share any parking progress as it comes up, so keep your eyes on this space.