Back to top
Deliver for Your Drivers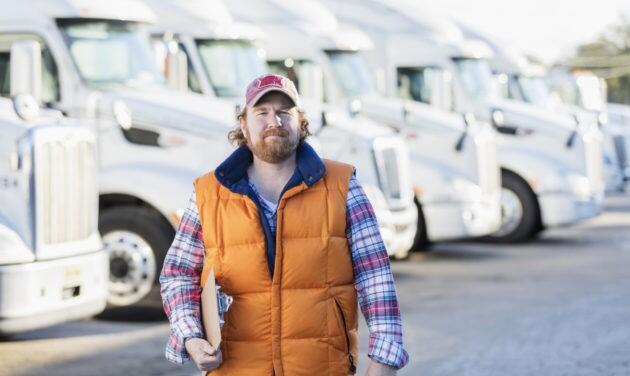 Shortage Getting Shorter
As we've seen, overall trucking volumes are continuing to exponentially recover from 2020 making 2021 growth numbers absolutely staggering. While many fleets had to let drivers go at the beginning of the COVID-19 pandemic, those same fleets now find themselves needing to bring those folks back as demand continues to regrow. However, as many drivers moved on to different industries during the downturn, now there is an even smaller pool of drivers to pull from.
This added to the on-going problems within trucking to address an ever-increasing driver shortage, as well as the challenges of attracting and retaining new and younger people to a profession they may not have considered. As a result, the way carriers engage and incentivize the workforce has been forced to evolve and many companies have embraced the situation as the opportunity it is.
 
Cash is Still King, but…
The simplest solution to attract more drivers is to offer better pay, and many companies have done just that. But, also, some employers have moved to hourly or guaranteed pay for their road-going teams, upending the traditional per-mile wage standard and moving to a time-based system of compensation. Some are even offering hefty sign-on bonuses for new drivers.
While pay and benefits still rule the roost as far as what motivates people to work for any given company, it's not always just about the Benjamins—nearly three-quarters of truckers who participated in this survey were happy with the company they drove for. So, money alone isn't going to attract most experienced truckers when they are good where they are.
Other factors such as workplace culture and a well defined career path are increasingly important; especially among Millennials (this goes for young techs, too). Companies that are taking these other facets of employment seriously are beginning to see benefits where it counts most—retention. Emphasizing progressive engagement strategies such as a true open door policy and giving your drivers a voice when it comes to improving their work experience, can go a long way to building loyalty and emotional investment.
As retention is so critical to addressing important vacancies, we've already written a section on that topic in our Safety Bulletin that outlines the needs and wants of a new workforce, as well as meaningful strategies to address them. Reducing job churn and increasing retention rates will go a long way toward helping the industry meet vacant job needs due to not only the existing shortage, but also the upcoming wave of retirements of truck driving Boomers.
 
No Quick Fixes
The shortage was a problem well before the pandemic, but COVID certainly made things worse. Training schools and DMV sites reduced class sizes or shut down altogether, and nearly three-quarters of fleets put the brakes on their own programs. Overall, the driver pipeline has slimmed by 30%-40% since March of 2020.
Turning those numbers around will take some time, but the demand for freight remains extremely high and is expected to continue through the remainder of this year. To begin addressing the immediate need for more drivers, recruitment and retention policies are going to require some creativity, investment, and a truly holistic approach that prioritizes driver engagement as much as competitive pay.