Back to top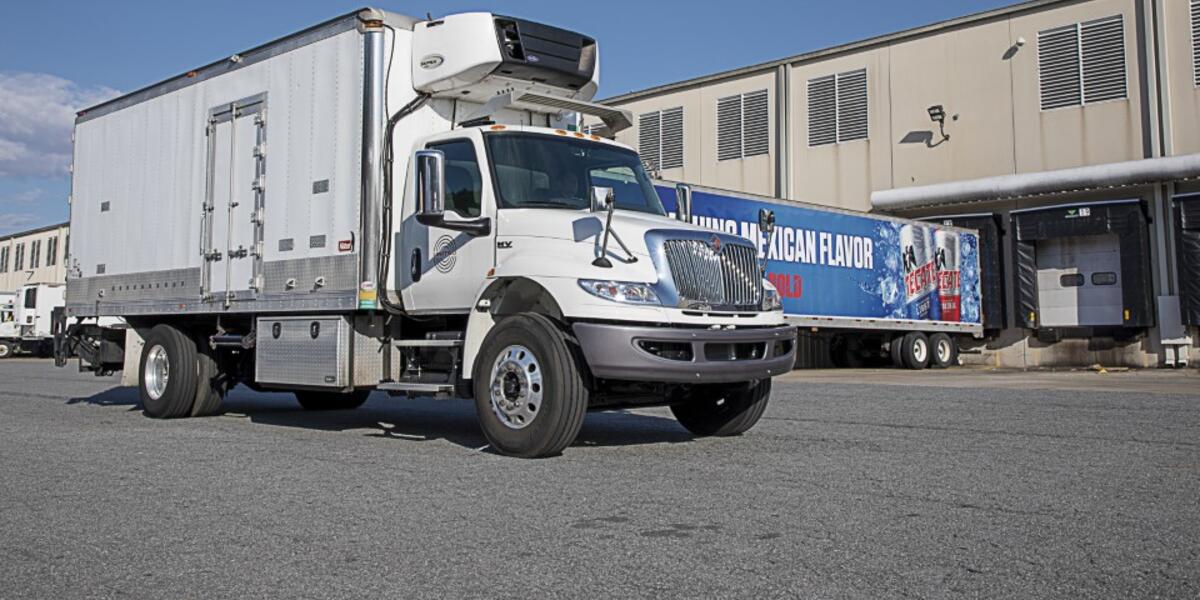 Cold Facts About Refrigeration
Whether it's an emergency situation or a Tuesday, essential businesses grow, engineer, serve, and prescribe perishable goods on the regular. The agricultural, biomedical, food service, and pharmaceutical industries (among others) send products to market that need to be transported with care, and within very specific ranges of temperature for them to arrive fresh and effective.
Idealease helps you keep your cool by starting at the very beginning: the specs. What do you need to move, and how much of it? How far does it need to go, and how cold does it need to stay? Renting or leasing, the refrigeration experts at Idealease have the right equipment to meet all your customer's needs.
Cooler Than a Cucumber
When it comes to climate control, consistency is key. That's why Idealease offers a state-of-the-art electronic traceability system with an easy-to-use interface that continuously monitors what's happening inside your trucks and trailers.
Working across just one, or through multiple compartment temperatures, electronic traceability allows for real-time reporting on:
Refrigeration unit engine status
Diagnostics
Temperature setting
Hours of operation
Battery voltage
And much more. Website access makes it as simple as possible for you to report and share information with your customers.
No matter the load, Idealease gives you the peace of mind you deserve by making it easy to exceed expectations across industries and meet any regulatory requirements to complete and total satisfaction.
Chill Out
Loaded up and rolling down the road, Idealease's refrigeration support team is constantly ready to maintain or repair your refrigeration unit and truck according to the manufacturer's high standards. Whether you are running the latest technology from Carrier Transicold or Thermo King, Idealease certified technicians receive the most complete and thorough training in their industry.
In-house management of diagnostics and repairs means Idealease has eliminated the need for third party service, and further backs up the commitment to uptime with Idealnet Roadside Assistance, and even Mobile Service that comes to you when it's convenient.
The gold standard, a Dedicated Maintenance program, provides:
Idealease Priority Service
Preventative maintenance for the whole vehicle
Refrigeration specific diagnostics, fault testing, and repairs
A fixed monthly cost
All you'll need to do is relax.
From Fresh to Frozen
Refrigeration without ice goes back to the mid 18th century—if you can believe that—and over the years, technology has evolved and improved to the point where reliable and efficient climate control has changed modern life completely.
Farmers can send fresh, seasonal produce around the world in a day or less. Doctors can expedite the transfer of life-saving organs to remote locations for transplant. Neither of these amazing examples would be possible without refrigerated transportation.
Whether you are sitting down to a favorite meal or taking a minute to get a yearly flu shot, the quality of life we enjoy relies on refrigeration, and refrigerated transportation relies on Idealease.