Back to top
Canada's ELD Mandate Update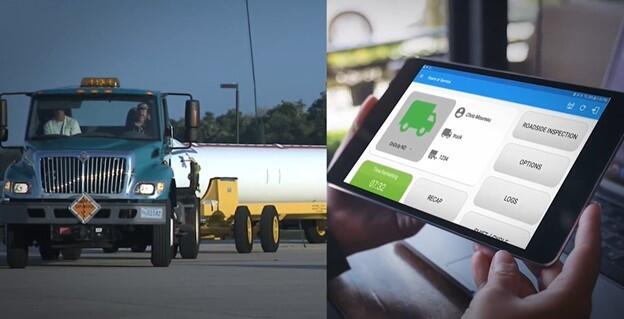 The Measure of a Mandate
When the United States Electronic Logging Device (ELD) mandate became fully enforceable on December 16, 2019, the effects of the new regulations were bound to be felt beyond U.S. borders. We covered the ELD mandate and answered FAQs in a blog post last March, where we also shared what the new requirement would mean for companies domiciled north or south of the border.
Where Canada's own ELD mandate is concerned, however, things are a little bit trickier. Their federal agency, Transport Canada (TC), requires all ELD manufacturers to submit their devices for certification by a third-party before they can be sold and affixed to trucks. This requirement has led to some delays in the approval process and, ultimately, enforcement that our friends up north need to know about.
 
What's the Problem?
In short, with a deadline of June 12, 2021 looming large, here's TC's list of approved ELDs. If you haven't clicked that link yet, we'll just let you know that there aren't any approved ELDs as of the date this blog is published; not one. Obviously, that's been a big concern for the entire industry and private advocacy groups like the Private Motor Truck Council of Canada (PMTC), and the Canadian Trucking Alliance (CTA) who lobbied TC for deferred or progressive enforcement.
At first, TC held firm on the initial deadline, but soon after they announced a plan to phase in enforcement over a 12-month period ending in full enforcement as of June 2022—that's excellent news for everyone involved. The initial phase should consist only of "education and awareness" but details beyond that are still undefined and many questions remain.
One big reason for the lack of clarity is that TC has no enforcement authority at the federal level. All determinations regarding penalties and violations are made by the provinces or territories and, so far, only Québec has announced that enforcement is a year away and paper logs will be accepted throughout the 12-month period. We've yet to hear from any of the other 12 provinces or territories.
There's a lot that needs to be sorted out before June 12, 2021 so everyone can implement the mandate safely and legally over that next year.
 
In the meantime…
Beyond all the articles, information, and resources we've linked to here for your reference, here's an excellent guide to bookmark that will help keep everyone informed and up to speed as the phased enforcement period begins.
As the situation continues to develop, we'll provide any crucial updates, important changes, and new resources right here—to help our teams all across Canada, from sea to sea.