Back to top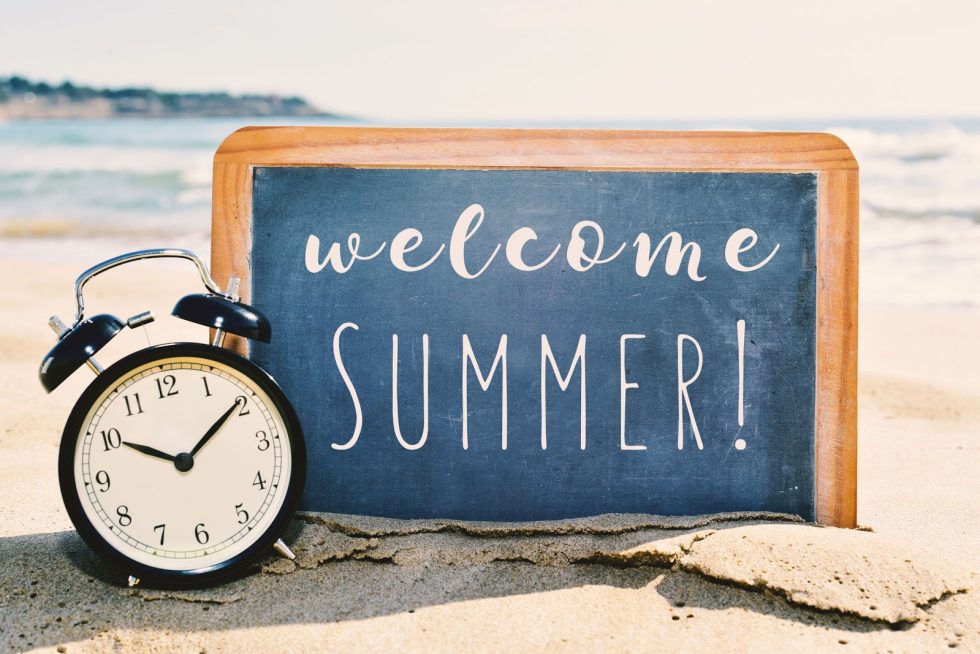 With the arrival of summer, many of us are looking forward to spending more time outdoors. School is out, so there are many children going to and from, and participating in, outdoor activities throughout the day. Adults, too, are taking advantage of the longer daylight hours, so let us all commit ourselves to staying alert and staying safe. 
Here are some safety tips for drivers I urge you to follow:
• The last week of school is an exciting time for children and they may become preoccupied and forget the rules of the road. Use extra caution when driving through school zones.
• During those last few days of school, be aware that kids may be arriving or leaving school at different times throughout the day.
•  Remember that playground speed limits remain in effect year-round. Observe carefully when driving around playgrounds and parks. Small children are less predictable and harder to see than adults.
• Watch for clues, a hockey net or ball in the road or on the sidewalk can mean kids are playing nearby. Pay attention and always anticipate the unexpected.
• Always watch for small children as you are backing up. Walk around your vehicle to make sure no kids or pets are behind it.
• As you make your deliveries you will see children that would normally be in schools on bikes, skateboards or walking in parking lots, shopping centers, and crossing streets.
Heat and Your Truck
For drivers to operate a commercial motor vehicle (CMV) in a safe manner they also need to understand how heat affects the operation of the CMV. Two areas drivers must pay attention too during their inspections are the engine coolant and the tires!
Engine Coolant
Approximately 8 years ago the OEM truck manufactures introduced extended life coolant (ELC) into the industry!  With each EPA change the operating temperature of the engine has increased 10 to 15 degrees.  It is estimated that 50% of all engine failures are associated with an overheat condition of the engine.
With today's emission systems, an engine running low on coolant runs the risk of damage to the emission components such as the exhaust gas recirculation or EGR.
The benefit of using ELC is the fact that you can improve the engine's heat transfer rate by 12 to 13 percent over conventional anti-freeze.
Diesel Exhaust Fluid DEF
There is a quality level sensor in the DEF tank that can be affected by extreme heat.  It is recommended that you keep the DEF tank as full as possible to keep the sensor cool in extreme heat conditions.
During the pre-post trip inspection driver should:
1. Make sure that the coolant level is within range of the marking on the side of the coolant reservoir.
2. If the coolant level is low contact your Idealease service provider immediately for direction.  ELC coolant should be a red/orange color and should be free of dirt, debris, rust, and other contaminants.
Do NOT ELC with mixed conventional anti-freeze!
3. If when operating a CMV a dash light comes on with an overheat warning immediately pull the unit into a safe parking place and contact your Idealease service provider for direction.  Operating the unit in an overheat situation can severely damage the engine.
Tires
During the summer season, when the ambient temperatures can get over 100° F, and some road temperatures can reach almost 200° F, the heat problems caused by under inflation are more extreme. Tires that are run under inflated will be more prone to failure in these temperatures. A very famous tire engineer once stated, "Heat is to tires as Kryptonite is to Superman," in other words, it is their worst enemy. Taken all together, hot summer temperatures, under inflated tires, heavy loads, and traveling at high speeds (not that this ever happens), and you have a recipe for tire disaster…. that is exactly why you see more alligators on the highway in the summer season.
What can drivers do to minimize tire related issues during the summertime months?
1. Tire pressures need to be checked more frequently in the summer.
2. Tire pressures need to be checked when the tire is "cold" and not after operation.  Pressures can increase during operation when "hot" by as much a 15% giving you a false reading.
3. Inspect tires for punctures and damage during pre-post trip inspections and stops. Tire punctures tend to increase during the summer months because the tread rubber becomes hotter and "softer" and acts as a magnet to nails and road debris.
4. Immediately report to your Idealease service provider tire conditions that need attention.
One Year of Educational Enforcement Kicks off Canada's ELD Mandate
It has been years in the making and has finally arrived. Canada's electronic logging device (ELD) mandate is set to become effective on June 12. However, enforcement of the mandate will not start for one year. An educational enforcement period will be in place in all Canadian jurisdictions until June 2022.
While carriers have more time to find, select, and install certified devices, there are a few commonly asked questions that have surfaced regarding Canada's ELD mandate and educational enforcement period:
Q. What is the compliance date for Canada's ELD mandate?
A. The mandate is effective on June 12, 2021, and the ELD mandate will be in place. However, enforcement of the mandate will not start until June 2022. All jurisdictions have agreed to defer enforcement for one year.
Q. During the educational enforcement period, what is expected?
A. Carriers and drivers must continue complying with the hours-of-service regulations and continue logging hours as usual for now. Carriers and drivers will not be required to have certified ELDs, as no certified devices are available yet.
Q. Canada requires third-party certification of ELDs. What does this mean?
A. Currently, FPInnovations is the entity approved to certify ELDs in Canada. ELD providers must submit their ELD to FPInnovations for rigorous testing. Once the testing is complete and the ELD provider passes the tests, the ELD will be certified for use in Canada. A list of certified ELD providers will eventually be posted on Transport Canada's website.
Q. Does a U.S. self-certified device meet Canada's certification requirement?
A. No. ELDs used in Canada must be third-party certified before they may be used in Canada.
Q. With the adoption of the ELD mandate in Canada, were there any changes to the hours-of-service limits?
A. No. The hours-of-service limits remain the same. Transport Canada made a few technical amendments to the regulation, but none of these updates changed the hours-of-service limits.
Q. Will U.S. carriers that operate into Canada be required to comply with Canada's ELD mandate? Many already have ELDs.
A. Yes. While many of Canada's technical specifications are nearly identical to the U.S. ELD specifications, Canada differs in a few areas. This means that US carriers operating into Canada will need to comply with those differences. Again, U.S. carriers and drivers operating into Canada will need to ensure they are using third-party certified ELDs, when available.
CVSA Announces Dates for Brake Safety Week
This year's Brake Safety Week is scheduled for August 22-28, according to the Commercial Vehicle Safety Alliance (CVSA). The enforcement campaign is a part of the larger Brake Safety Awareness Month, which takes place in August. During CVSA's annual enforcement event, roadside inspectors will: focus on the brake systems and components as they conduct North American Standard Inspections; and Compile data on brake hoses/tubing, the emphasis this year. The association will issue a report on its findings later this year. The event is also an opportunity for motor carriers to educate drivers and maintenance service providers on importance of brake safety.